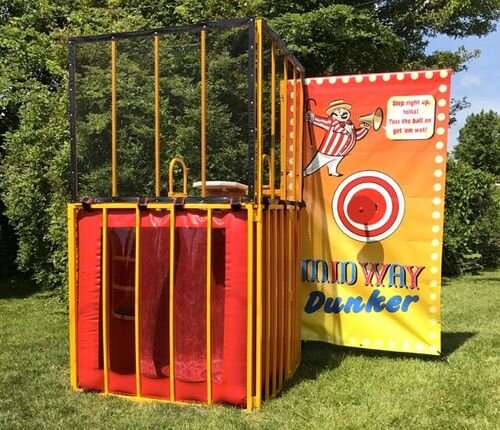 Dunking Booth
Looking for a fun and exciting way to cool off during the hot summer months? Look no further than our Dunking Booth! This classic carnival game is perfect for all ages and is sure to be a hit at your next event.
Our Dunking Booth is made with high-quality materials and is built to last. The booth features a large tank of water, and a seat for the "dunkee" to sit on. Players take turns throwing balls at a target, and if they hit it, the seat drops, sending the dunkee plunging into the water below.
Not only is the Dunking Booth a great way to beat the heat, but it's also a fantastic way to raise money for your organization or charity. Charge a small fee for each throw, and watch the donations roll in.
So why wait? Contact us today to rent our Dunking Booth for your next event and make a splash!