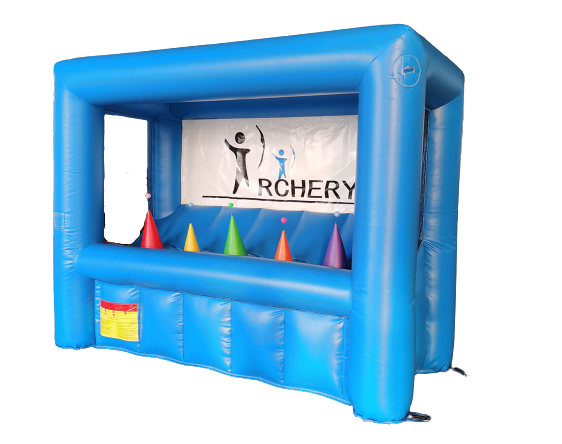 Archery Bunker
Archery Bunker
A great party game for kids, adults, and families attending birthday parties!
The Archery Bunker Game will test your skills as an archer! The large bunker is great for two players or teams and kids ages 5 and up.
A family fun game that is exceptionally entertaining. This game helps enhance motor skills and hand-eye coordination.
At Waco Bounce House Rentals, we are dedicated to providing you with quality party rentals at affordable rates.
---
Colors: Blue, White,
Inflatable Dimensions - 6' Depth x 10' Width x 8' Height