Top Rated Bounce House Rentals Woodway Texas
Are you looking for a party rental in Woodway? Whether for a birthday, a family gathering, or a corporate event, you'll find the perfect bounce house rentals Woodway TX at Waco Bounce House Rentals LLC. We specialize in fun and safe activities for all ages, from bounce houses and water slides to concession equipment and yard games.

We are licensed to rent bounce houses in the state where we conduct business. We also have adequate insurance coverage to ensure that none of your guests gets hurt while using our equipment. We follow all local laws and the federal government's regulations. Likewise, our staff and equipment comply with local regulations. Our company's license is always up to date, and we have insurance for both our equipment and your customers.
When looking for bounce house rentals Woodway TX, we are at #1. We have multiple online reviews to showcase our expertise regarding bounce house rentals. You'll want to ensure that your customers have fun and are safe while in our bounce house. We will always provide you with the best prices in the market. Thus, you can also choose the best size for your event. For example, you can hire a combo bounce house with a slide if you're planning a large party
Why Choose Us For The Best Bounce House Rentals Woodway TX?
We are a company that provides only the cleanest water slides and inflatables. Customer service is our top priority. We offer a variety of party rentals, concession equipment, yard games, and more. We also offer free delivery within Woodway TX and some of its surrounding areas. So if you plan a birthday party or special event, you can count on Waco Bounce House Rentals to get the job done.
Order-by-Date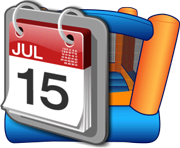 Bounce Houses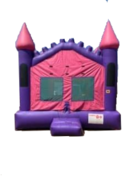 Combo Bouncers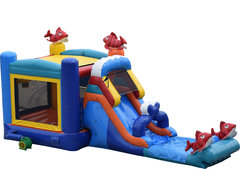 Water Slides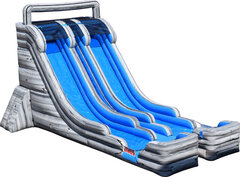 Obstacle Courses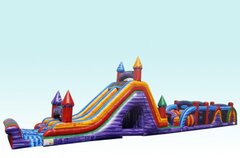 Interactives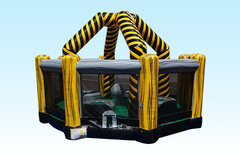 Slip N Slide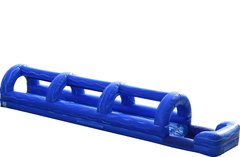 Dunking Booth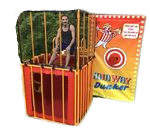 Games and Party Accessories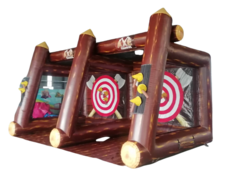 Premier Event Rentals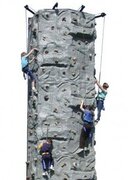 Finding a reliable provider can make all the difference when it comes to bounce house rentals Woodway TX. While choosing a party rental company, remember that cleanliness and fun are the most critical factors for any child's party. It's also important to know the local laws before renting bounce houses. Thus, if you rent a jumper for a birthday party from us, we will provide safety certification for the area where the rental is located
Bounce House Rentals Woodway Texas: Create Unforgettable Memory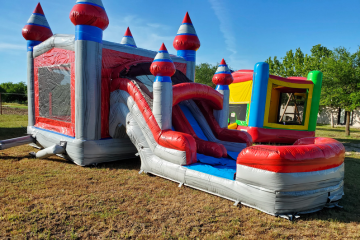 Choosing us will help you select the perfect bounce house rentals Woodway TX. You'll be glad you did, as we offer the best customer service in the industry. You'll be happy you went with us! You can check out our reviews on Google to make a decision that's right for you. We are a reliable company that will provide you with a safe, clean, and fun bounce house for your event.

Renting bounce houses is an excellent way to celebrate an event. You can find many options with us that will satisfy your needs. The main consideration is the size of the bounce house. An inflatable bounce house is ideal for smaller kids if you have small children. If you want a large, double-decker bounce house, choose one with three or more slides. Of course, a larger bounce house will cost you more money.
We Are Your Reliable Bounce House Rentals Woodway TX Provider
If you're planning a birthday party for children, you'll find the perfect bounce house for your event with us. At Waco Bounce House Rentals, we offers a variety of bounce houses in different sizes and styles. So, for best results, come to us to get the best prices for our bounce house rentals Woodway TX. You'll be happy you did! Just be sure to choose us. Then, get a Bounce House in Woodway without any hassle!

Regardless of the size of your event, there's a bounce house rental that will fit your needs perfectly. You can choose between a standard bounce house and a combo unit. The choice of your inflatable bounce house will depend on your event. A sliding bounce house will be great for children who love to climb. They'll love the slide will make them feel like little kids. These rentals will make your event a hit for the entire family.

A bounce house rental is essential to a successful event. Suppose you want to host a party in a neighborhood where kids can enjoy the activity. Consider bounce house rentals Woodway TX without any second thoughts. These rentals are an excellent option for families and groups of all ages. Just hire us since we specialize in jumping houses for events. You'll be glad you did! When it comes to deciding which inflatable bounce house to choose, you'll find plenty of options and sizes of inflatables to choose from.
Contact Us Today For The #1 Bounce House Rentals Woodway TX
It's essential to choose a bounce house rental company that has experience serving all your needs. Your children's party will be a hit if you choose a company that cares about its customers. Whether it's a school event or a church fundraiser, bounce house rentals Woodway TX can make your party a success. Check out our different options and choose the one that's right for your kids.

Several companies provide bounce house rentals Woodway TX. But you should choose one based on the type of event you are throwing. This is where Waco Bounce House Rentals comes into play! While you may want to hire a small company, you can even hire a large company to handle all the details.

While we offer the best bounce house rentals Woodway TX, we also provide table and chair rentals, photo booths, popcorn machines, and more. You can even find an online directory of our company in Woodway. Thus, you can rest assured that you will get the best deals. And because we are a local company, you can be sure that our service will be professional and reliable!

Contact us today to know more about our deals and offers!