Top Rated Bounce House Rentals Hewitt Texas
If you plan a party in your area, you can look into Bounce house rentals Hewitt TX. We provide an excellent way for kids to have a blast. Many of our bounce house rentals Hewitt TX have fun obstacles such as slides and climbing walls. A sliding bounce house is a perfect solution for children who like to slide and climb. Our bounce house rentals Hewitt TX come in different sizes to accommodate different ages. The age range of children that will be using the inflatable will help you select the proper size
You can also look for a jumping bounce house rental, otherwise known as a jumper. A jumping bounce house has features for bouncing, sliding, and climbing. These are perfect for an outdoor birthday party in Hewitt, TX. For the ultimate water fun, you can rent an inflatable water slide. This rental allows you to place it on a grassy surface or another flat surface to create a perfect splash pad. You can also arrange for live entertainment at a bounce house rental in Hewitt, Texas.
Why Choose Us for Bounce House Rentals Hewitt TX?
If you want to make your kids' next birthday party a hit, bounce house rentals Hewitt TX are the perfect solution. These giant inflatable structures come in various sizes and can be rented for any event. They are great entertainment for children and are an excellent way to increase attendance at your next fundraiser. In addition to bouncing, bounce houses are also great for beginner obstacle courses and can be used as part of a larger event, such as a school carnival.
Order-by-Date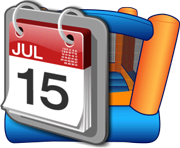 Bounce Houses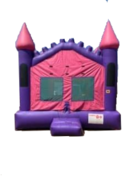 Combo Bouncers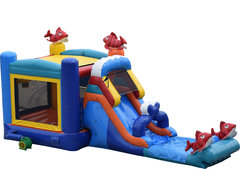 Water Slides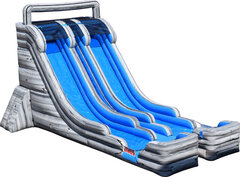 Obstacle Courses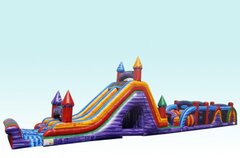 Interactives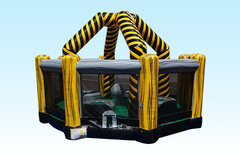 Slip N Slide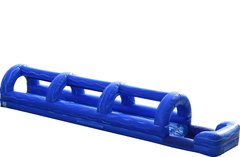 Dunking Booth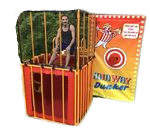 Games and Party Accessories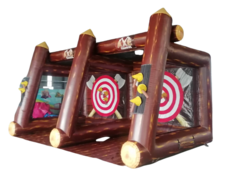 Premier Event Rentals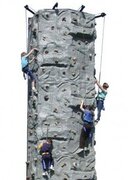 Whether it is a generic bouncer or a themed one, bounce houses are a great way to keep the kids entertained. And they are fun for adults, too. Bounce house rentals Hewitt TX are perfect for holidays, company picnics, and family events. And if you want your event to be a hit with the parents as well, then you should check out the many options for inflatable bounce house rentals Hewitt TX, in our inventory.
Factors You Should Consider Before Getting Bounce House Rentals Hewitt TX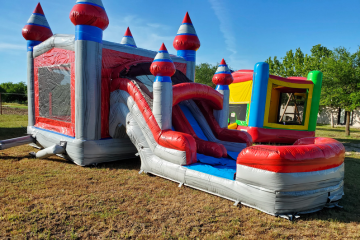 Before you rent a bounce house, check the size of your children. A bounce house is best if children are the same size. Ensure you have the appropriate size and weight limits for the number of children. You also need to make sure the ground is soft and flat. It is advisable to choose a grassy yard as this surface is more stable. Make sure you leave enough space around the bounce house's perimeter. The bounce house should also be installed in a location with enough space for children to play safely.

Kids are more likely to jump in a bigger inflatable. It's better to rent a bigger bounce house if you want to cater to many children. Generally, kids prefer to jump in small groups of three to five children, so be sure to reserve bigger bounce houses as soon as possible. Aside from being an excellent option for a birthday party, bouncy castles are also great for church picnics and company events.
Pricing For Bounce House Rentals Hewitt Texas
Rental prices vary widely. A typical residential bounce house may cost anywhere from $110 to $600 for an 8-hour rental, but more elaborate bounce houses can cost over $1,000. Larger inflatables often come with extra features, such as slides, and therefore cost more. Bounce house rentals also include the cost of delivery, set-up, and takedown. You can find bounce house rentals Hewitt TX, in all these price ranges and even online.

Prices for bounce houses vary greatly depending on the product and location. For example, larger bounce houses may cost more than smaller ones. You should also know that a nine-foot-square bounce house can comfortably accommodate three toddlers. In addition, you can rent a fifteen-foot-square bounce house for an event where more children are invited. You can ask for a hose if needed to supply water. Generally, bounce house rentals have a four-hour rental period, but you can extend this if necessary
What Should You Remember Before Getting Bounce House Rentals Hewitt TX?
When you rent a bounce house, you need to know the rules to protect your children. The first rule of bounce house safety is to keep children inside the bounce house at all times. We always clean our inflatables after each use to avoid causing any injuries. Additionally, we also clean inflatables after each use with a commercial-grade sanitizer. This will give you peace of mind knowing your children will be safe. To ensure your guests have fun, you should hire us since we have extensive experience in party planning. Our goal is to provide peace of mind for parents and guests.
Hire Hewitt's Best Bounce House Rentals Today!
If you're considering renting a bounce house for your next party, consider some things. First, we require a 50% deposit before delivering and setting up your inflatable. We will include this amount in your total price quote. If you find that you're paying too much, it's a good idea to ask for a raincheck. Otherwise, you may end up wasting your money.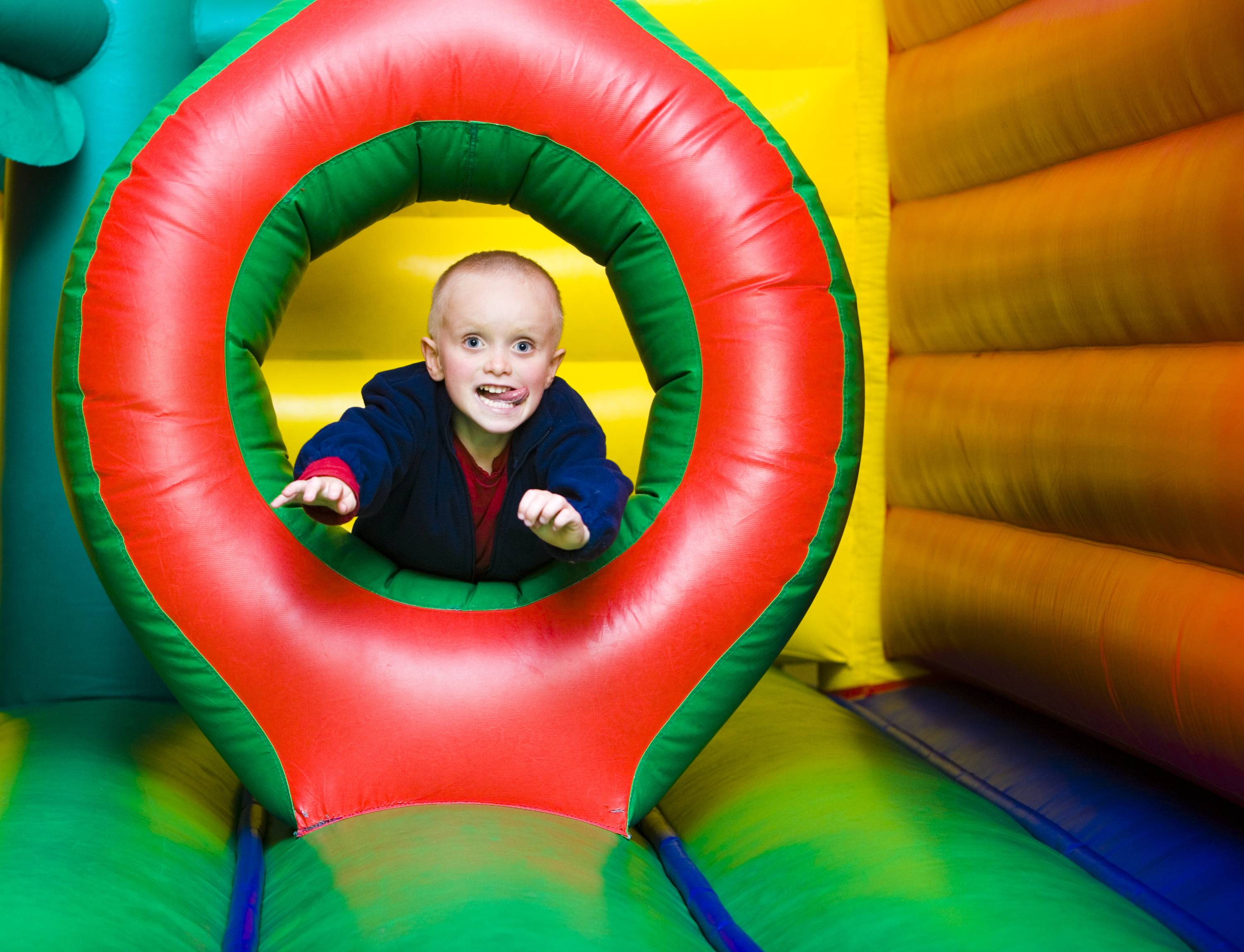 Check out the local reviews before making a decision. While you're checking out the bounce house rental companies in Hewitt, Texas, make sure to read up on their service. Additionally, when it comes to the best bounce house rentals company in Hewitt, TX, Waco Bounce House Rentals is the place you should be! In addition, remember that we offer different types of bounce houses. Some of the most popular types of bounce houses include jumping, sliding, obstacle courses, safari, bungee runs, and more. You can even book our bounce house rentals in cities other than Hewitt, Texas.
Bouncy castles, inflatable jumpers, and bounce house rentals Hewitt TX are just some of the party activities that can be rented for your next party. A bounce house rental is a fun and safe way to keep your children entertained for hours. There are so many different styles and themes of inflatables to choose from, and you'll never run out of options! Remember to choose us since we have a wide selection of bounce house rentals in Hewitt TX to fit any theme!
Contact Us Today for the #1 Bounce House Rentals Hewitt TX
Bounce house rentals Hewitt TX can make your next event a hit! Children's birthday parties are one of the best occasions to rent a bounce house. You can choose a bounce house rental with a variety of fun options, including slides, obstacle courses, and more. You can find a bounce house rental for a reasonable price at Waco Bounce House Rentals. You can even rent a bounce house for a grown-up party. The choice is yours.

When renting a bounce house, you should know we offer free delivery. However, this is only applicable if you rent a bouncer house within a 10-mile radius of Hewitt. You should also remember that some bounce houses can be challenging to inflate, so you may need our staff for instructions. Depending on the size of your rental, you can rent an inflatable bouncer that isn't too large or too small.

For a child's birthday party, bounce house rentals Hewitt TX are an excellent way to provide entertainment for the whole family. As mentioned above, you can always choose from our vast inventory of jumping castles, slide houses, and combo bounce houses that combine multiple activities and are great for outdoor birthday parties in Hewitt. If you are hosting a summertime event, you can also opt for an inflatable water slide to give your guests an extra splash. Finally, you can set the slide up on grass or a flat surface for the ultimate splashing fun.

Inflatable bounce houses are fun to provide hours of entertainment to kids. A combo unit includes a bounce house and a slide. Children love to jump in a bounce house, try to shoot a basketball through the hoop, or climb up the combo slide. Getting some fun in the air with a combo bounce house rental is always a hit! If you're planning a party and looking for inflatable bounce houses, contact Waco Bounce House Rentals. We can help you plan an unforgettable event!